AUditions: NobA's 2022 Summer intensive Programs
Audition Date: Friday, January 28, 2022
Audition Location: Lyons Center, 624 Louisiana Ave.
Check-In/Audition Times:
5:15 Check-in; 5:30-6:30pm Audition (Ages 8-11)
6:45pm Check-in; 7:00-8:30pm Audition (Ages 12-18)
"Through NOBA's programs, the bridge between the artists in the field of today and the future is changing lives!"

-Michelle Manzanales, Ballet Hispánico School of Dance Director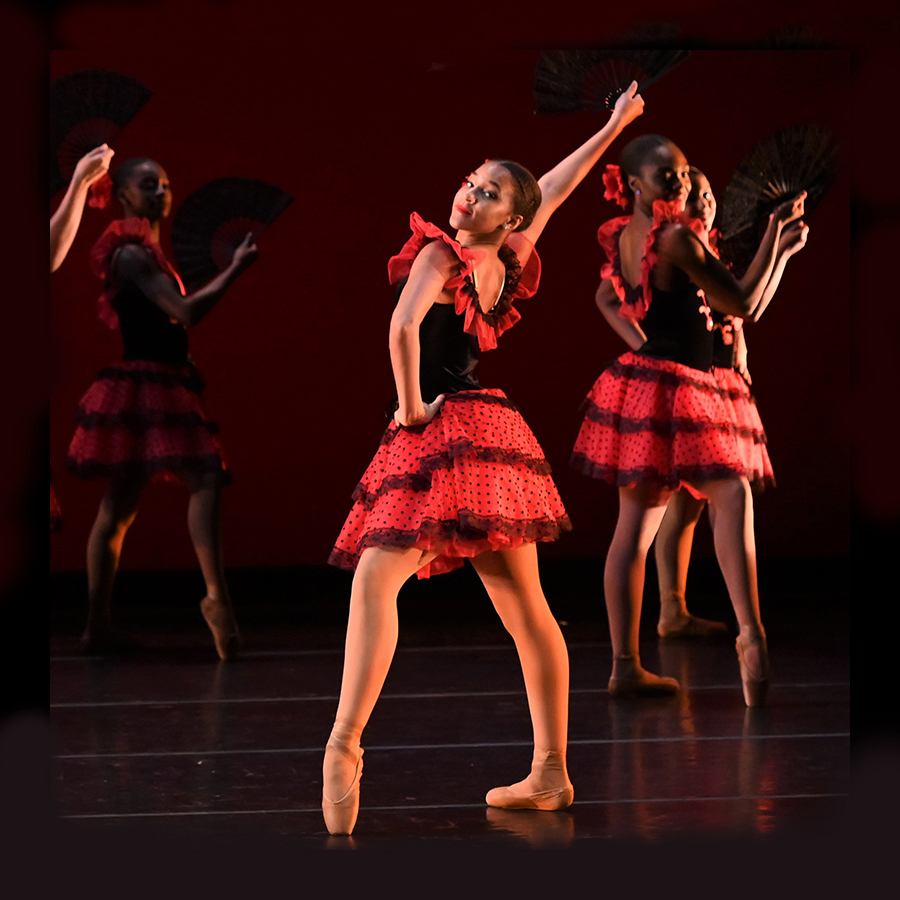 Summer Intensive Programs
(Ages 8-18)
The tuition-free* Summer Intensive Programs give focused, talented students ages 8-18 opportunities to study with an exceptional faculty of visiting and local artists. The headlining three-week July Daytime Intensive for advanced students ages 12-18 will take place July 11 – 29, 2021, and will feature esteemed guest faculty from American Ballet Theatre, plus 2021 Guggenheim Fellow in choreography Tommie-Waheed Evans! Additional Summer Intensive one-week daytime sessions will be offered June 13 – 17 and June 20 – 24 for students ages 12-18. A three-week evening session will take place July 11 – 28 for ages 8-18. NOBA also will be recruiting for its 2022-23 Academic Year Pre-Professional Programs during the 2022 Summer Intensive Programs.
AUDITION PREREQUISITES:
Two years of previous ballet training
At least 8 years old as of January 1, 2022; no older than 18 as of May 31, 2022, and graduating from high school no earlier than spring 2022
Must be accompanied by a parent or legal guardian during in-person check-in slot preceding audition for completion & signing of required waivers
Late arrivals will not be considered or permitted to audition
AUDITION ATTIRE:
Females – black leotard, flesh-toned or pink tights (convertible to bare feet for modern), and flesh-toned or pink ballet shoes, with hair pulled back in a neat bun. No jewelry or warm-ups.
Males – black athletic pants and athletic undergarments, white t-shirt, and black ballet shoes.
AUDITION STRUCTURE:
The audition will consist of a ballet barre and center work in ballet and modern technique, and pointe work for females ages 12 and over who have studied pointe for at least one semester.

*There are no audition or tuition fees. Registration fees vary per program. Financial need-based scholarships are available for those who qualify.
---
Questions
Have questions or need assistance with Summer Intensive Programs?
E-mail mwhite@nobadance.com, or call 504.522.0996 x 213.
THANK YOU TO OUR GENEROUS SPONSORS