Summer intensive Programs
By audition only. In-person auditions have passed. Please see below for instructions/guidelines for submitting a video audition.
"Through NOBA's programs, the bridge between the artists in the field of today and the future is changing lives!"

-Michelle Manzanales, Ballet Hispánico School of Dance Director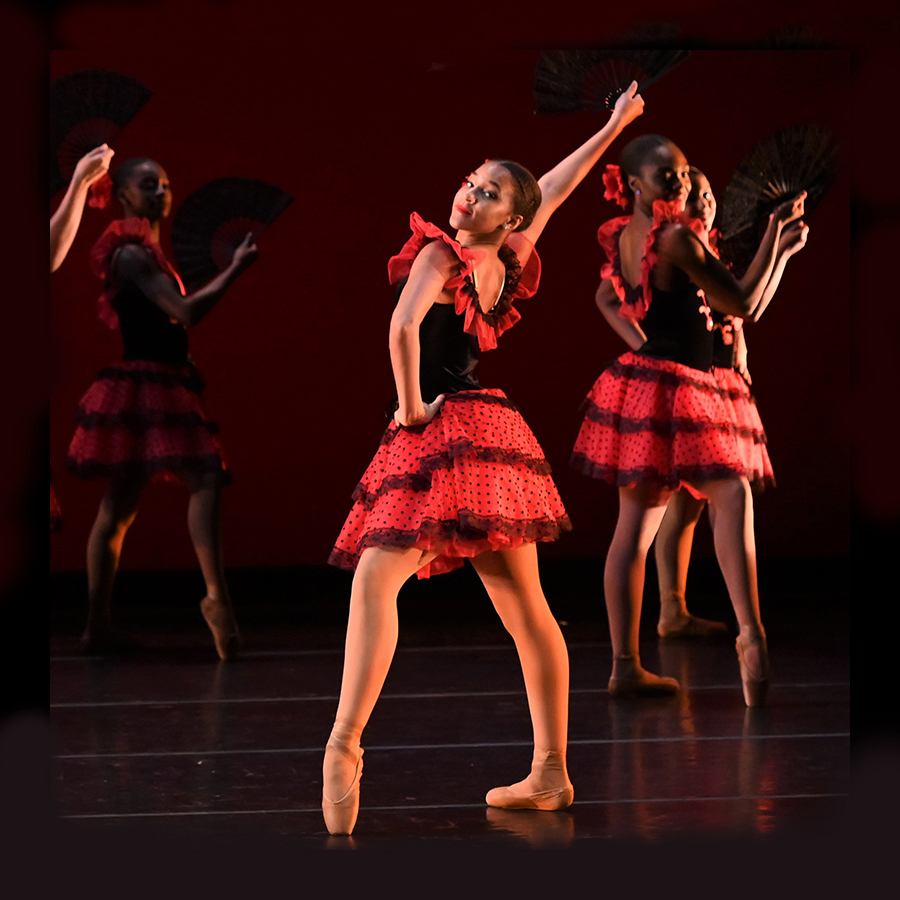 Summer Intensive Programs
(Ages 8-18)
These star-studded, tuition-free* Intensives offer talented and focused dancers ages 8-18 rigorous dance training and performance opportunities with a prestigious roster of local and guest instructors, including faculty from world-renowned American Ballet Theatre (ABT); plus 2021 Guggenheim Fellow in choreography Tommie-Waheed Evans; Dance Heginbotham Artistic Director John Heginbotham; hip hop dance artist, choreographer and 2016 Bessie Award winner Ephrat Asherie, and more!
Check out our Summer Intensive Programs Guide for full program schedules, info, and faculty bios.
VIDEO/DIGITAL AUDITION REQUIREMENTS
IMPORTANT: Video auditions are accepted through Vimeo, YouTube, or other similar online upload platform only – no physical DVD's, please – submit by e-mail only to mwhite@nobadance.com
Completed application form – CLICK HERE TO COMPLETE (must be completed by the student's parent/legal guardian)
Two photos: headshot, plus a full body photo in tendu à la seconde (digital JPEG or as a PDF attachment)
One audition video link (8 minutes maximum). If the student is unfamiliar with any content listed below, please have them leave it out. Students are placed in the appropriate summer program and classes based on age, audition performance, and current technical ability.
INCLUDE IN VIDEO:
Ballet Barre:
1. Grand plié
2. Tendu and degagé
3. Fondu with developpé in each position
4. Grand battement

Center Ballet Technique:
1. Adagio
2. Pirouettes en dehors & en dedans
3. Piqué turns on diagonal
4. Sauté
5. Assemblé and jeté
6. Grand jeté
Modern or Contemporary Movement Sequence/Combination
Pointe work:
1. Relevé
2. Passé
3. Échappé
4. Pique turns (ages 13 and up)
5. Pirouette (ages 13 and up)

Men:
1. Two turning combinations
2. Tours en l'air
3. Petit allegro with beats
Notes:
Please only perform one side of each exercise.
Make sure that the entire dancer is visible throughout the video (no close-ups).
If possible, do not film into the mirror.
ADDITIONAL GUIDELINES AND INFORMATION
•It is recommended that students have a minimum of two years of ballet training to audition.

•There are no fees for auditioning or for tuition. Registration & supply fees vary per summer intensive program, and financial need-based scholarships are available for accepted students via an application process – financial and income documentation will be required to apply for financial need-based scholarships.

•To audition, students must be:
At least 8 years old as of January 1, 2022
No older than 18 as of May 31, 2022
Graduating from high school no earlier than spring 2022
VIDEO AUDITION ATTIRE:
Females – black leotard, flesh-toned or pink tights (convertible to bare feet for modern), and flesh-toned or pink ballet shoes, with hair pulled back in a neat bun. No jewelry or warm-ups.
Males – black athletic pants and athletic undergarments, white t-shirt, and black ballet shoes.
Video audition results will be sent via e-mail. Accepted students are placed by NOBA staff in the appropriate summer program and classes based on age, audition performance, and current technical ability. Post-audition feedback will not be available.

*There are no audition or tuition fees. Registration fees vary per program. Financial need-based scholarships are available for those who qualify.
Questions
Have questions or need assistance with Summer Intensive Programs?
E-mail mwhite@nobadance.com, or call 504.522.0996 x 213.
THANK YOU TO OUR GENEROUS SPONSORS