Summer intensive Programs
Open Auditions for 2023 Summer Intensive Programs
January 4 & 5, 2023
Pre-Registration Required to Audition
AUDITION LOCATION: Lyons Rec Center, 624 Louisiana Ave., New Orleans, LA 70115
Ages 7-11: WED | JAN 4, 2023
5:30PM Check-in; 5:45-7:45PM Audition
Ages 12-18: THURS | JAN 5, 2023
5:30PM Check-in; 5:45-8:15PM Audition
"Through NOBA's programs, the bridge between the artists in the field of today and the future is changing lives!"

-Michelle Manzanales, Ballet Hispánico School of Dance Director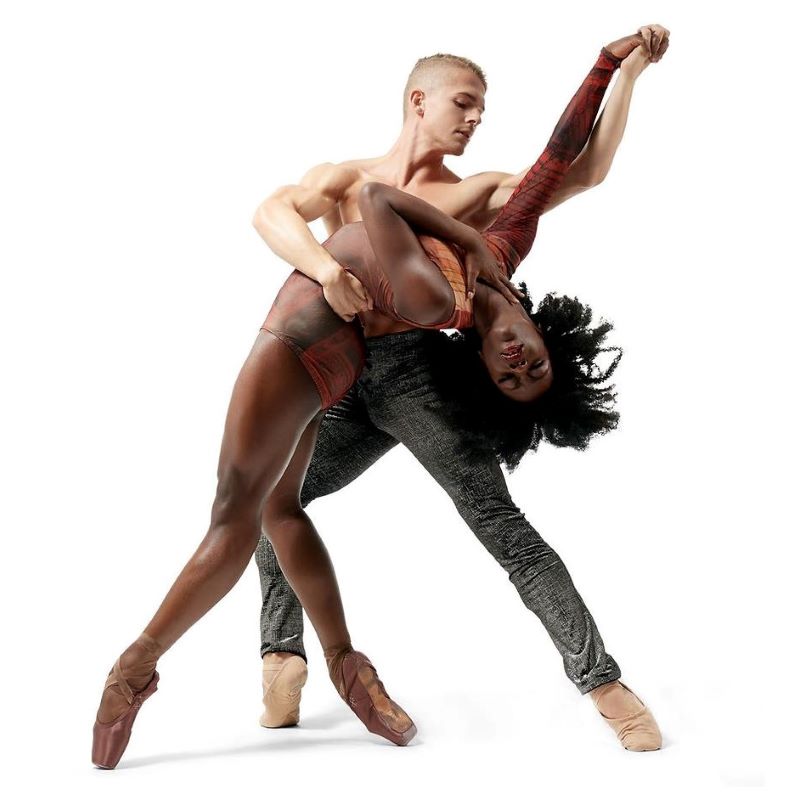 Summer Intensive Programs
(Ages 7-18)
The tuition-free Summer Intensive Programs in June and July 2023 give motivated and talented students ages 7-18 opportunities to study with an exceptional faculty of visiting and local artists.
The three-week July Daytime Intensive for advanced students ages 12-18 will take place July 10 – 28, 2023, and will feature a phenomenal faculty of guest artists from the iconic Complexions Contemporary Ballet, plus world-renowned choreographer and EVIDENCE Artistic Director Ronald K. Brown and Associate Artistic Director Arcell Cabuag. Guest performing artists from these incredible companies will join with a talented local cast of NOBA youth and alumni in a culminating Summer Concert at NOCCA's Freda Lupin Memorial Hall on July 28, 2023.
Additional Summer Intensive sessions will be offered in June for advanced students ages 12-18, and in July for ages 7-18, featuring both guest and local faculty.
ADDITIONAL GUIDELINES AND INFORMATION
•It is recommended that students have a minimum of two years of prior ballet training to audition.
•The audition will consist of technique classes in both ballet and modern dance, with pointe work for those students over 12 years old who are already studying en pointe. No solos or other materials are needed from auditioning students.
•There are no fees for auditioning or for tuition. Registration & supply fees vary per summer intensive program, and financial need-based scholarships are available for accepted students via an application process – financial and income documentation will be required to apply for financial need-based scholarships.
•To audition, students must be at least 7 years old as of January 1, 2023; no older than 18 as of May 31, 2023; and graduating from high school no earlier than spring 2023.
AUDITION ATTIRE:
Females – black leotard, flesh-toned or pink tights (convertible to bare feet for modern), and flesh-toned or pink ballet shoes, with hair pulled back in a neat bun. No jewelry or warm-ups. Female students 12 and over who are currently studying en pointe: please bring pointe shoes.
Males – black athletic pants and athletic undergarments, white t-shirt, and black ballet shoes.
Audition results will be sent via e-mail. Accepted students are placed by NOBA staff in the appropriate summer program and classes based on age, audition performance, and current technical ability. Post-audition feedback will not be available.
*There are no audition or tuition fees. Registration fees vary per program. Financial need-based scholarships are available for those who qualify.
Questions
Have questions or need assistance with Summer Intensive Programs?
E-mail mwhite@nobadance.com, or call 504.522.0996 x 213.
THANK YOU TO OUR GENEROUS SPONSORS