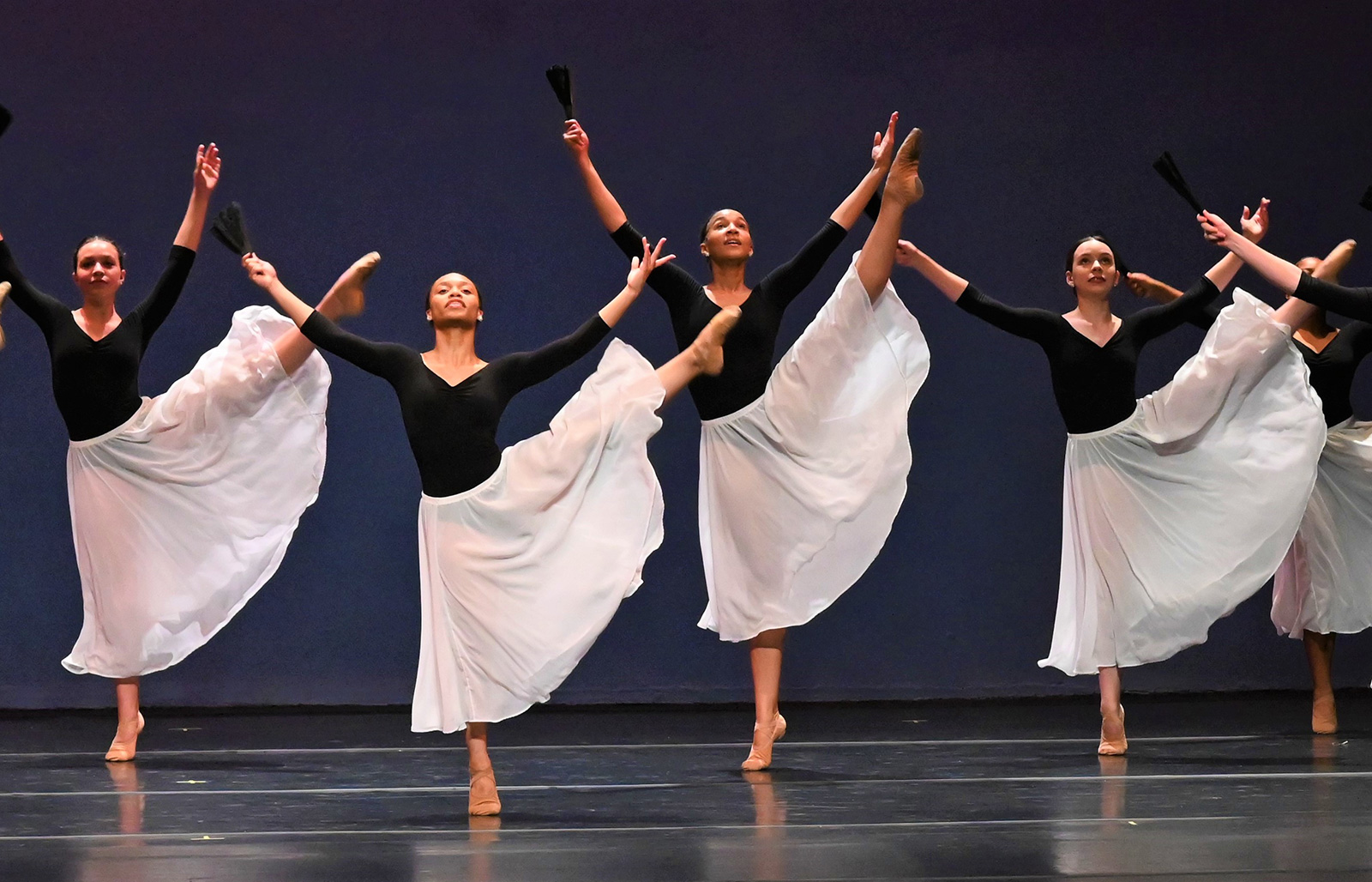 2023 Spring Dance Concert
Sun | MAy 21, 2023 | 7:00PM
The New Orleans Ballet Association culminates the academic year with its Annual Spring Concert. This inspirational evening of dance showcases the remarkable talent and accomplishments of NORD/NOBA Center for Dance (CFD) young artists.
The Spring Concert will feature new works created by renowned local and guest artists including internationally renowned choreographer and Contemporary West Dance Theatre Artistic Director Bernard Gaddis, plus a special restaging of Holberg Variations after the late Arthur Mitchell's Holberg Suite, reworked this spring by NOBA Master Artists-in-Residence Kellye Saunders after Donald Williams and danced in the "Dance Theatre of Harlem Style." The CFD, currently celebrating its 31st anniversary, was born out of a need to ensure children, regardless of economic means, had access to high-quality dance instruction. A program that began with just 30 students now has an annual gross enrollment of nearly 2,000 participants ages 4-80+ at up to 20 sites citywide through partnerships with the New Orleans Recreation Development (NORD) Commission, Tulane University, St. Bernard Parish School Board, and other community organizations.
Tickets
SUN | MAY 21, 2023 | 7:00PM
Dixon Hall, Tulane University
New Orleans, Louisiana
Ticketing Notice
Tickets to NOBA performances are sold solely through NOBA at nobadance.com or by phone or through Ticketmaster at ticketmaster.com or any Ticketmaster outlet. Tickets sold on any other website are not guaranteed to be legitimate and will not be honored.
THANK YOU TO OUR GENEROUS SPONSORS