Preparatory & Teen Programs
Tuition-Free Classes ages 6-18
Coming up next!
Applications now open for available spaces in in Orleans Parish Spring 2023 semester Preparatory and Early Childhood Program classes. Spring classes begin January 17 (Orleans Parish) or January 23 (Chalmette classes)*!
"The things I love most about NOBA are the quality of instruction and the dedication of the instructors."

-NOBA Parent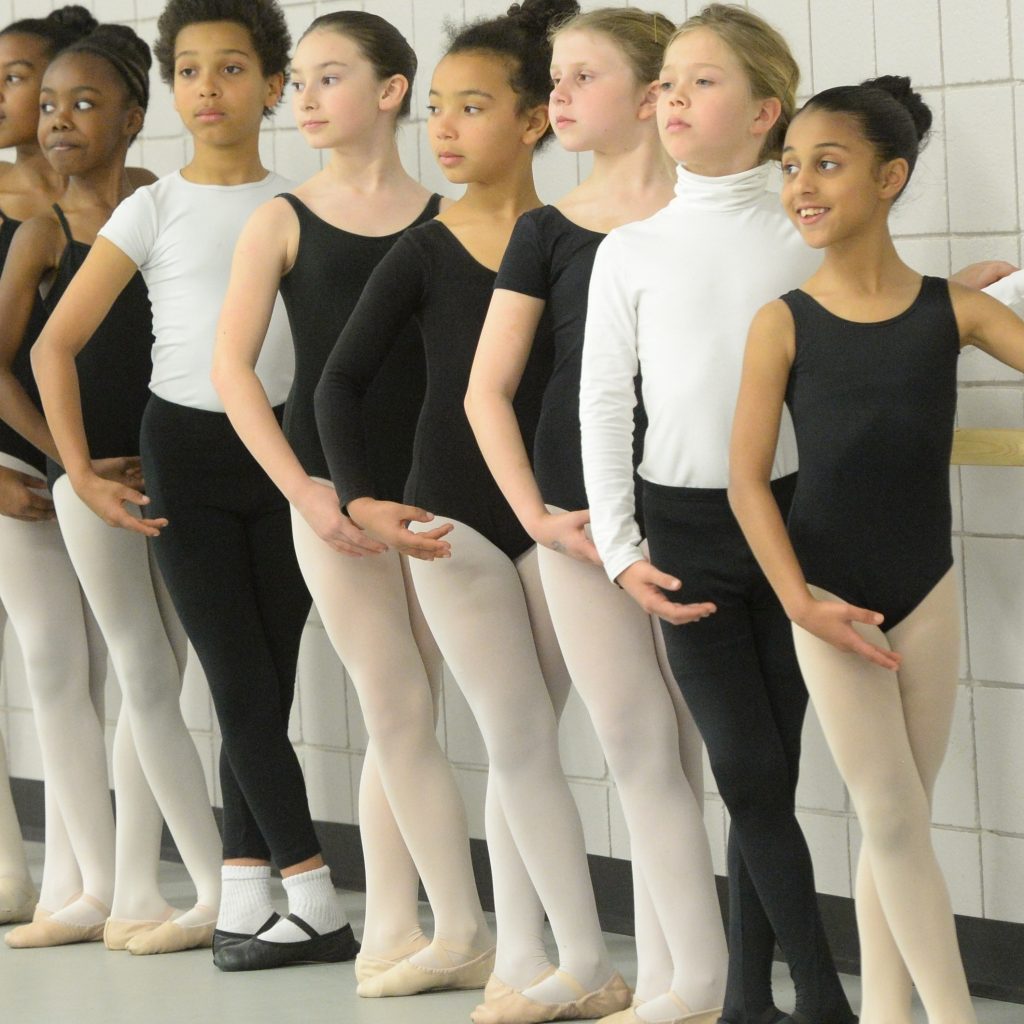 Preparatory & Teen Program
(Ages 6-18)
NOBA's Preparatory and Teen Programs include technique classes in ballet, modern, jazz, and hip hop, and West African dance, continuing the excellent training in our nationally recognized curriculum. Please see below for a schedule of classes and locations. Through regular, consistent attendance, students will build upon the fundamentals of dance technique with a focus on increasing strength and flexibility, developing coordination and confidence while becoming more familiar with dance vocabulary. Students will also be featured in a special costumed culminating Neighborhood Concert Series performance.
Applications are now open for available spaces in Spring 2023 semester classes, which begin the week of January 17 (Orleans Parish) or January 23 (Chalmette).
Classes are held in-person; dates vary per location/class.
No prior dance experience necessary.
Ages 6-18. The child must turn the minimum age for each class by January 1, 2023.
Classes are filled on a first come, first served basis.
All classes are tuition-free.
A registration fee of $15.00 applies per student, per type of class and location (non-refundable). – fees are payable with a debit/credit card.
Students are placed in the appropriate class based on both age and experience level.
Students are required to attend both days of classes were indicated with a *.
Schedule of Classes and Locations
All schedules and available spaces are subject to change.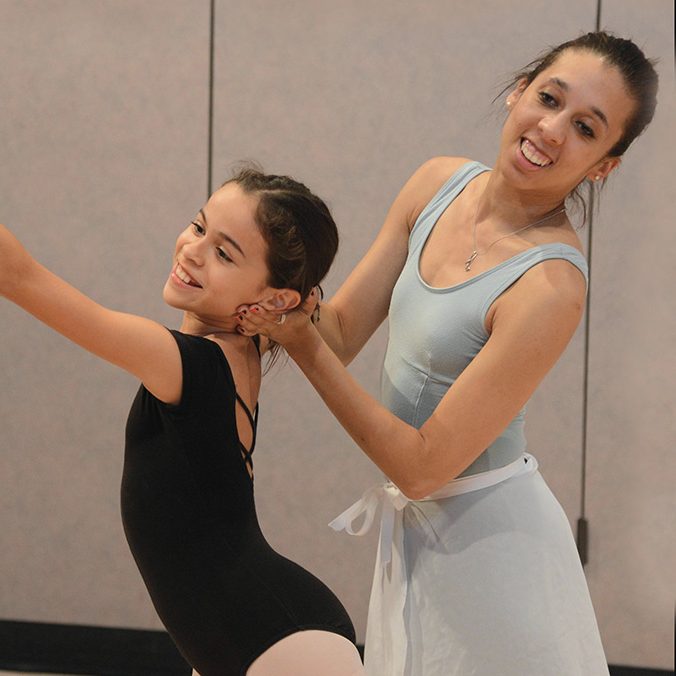 CUT-OFF REC CENTER
6600 Belgrade Street
New Orleans, LA 70131 MAP
January 18 – May 3, 2023: Spring semester classes & activities
CLASS SCHEDULE:
Mondays & Wednesdays
5:00 p.m. – 6:00 p.m. • Preparatory Ballet (6-7 y/o)*
6:00 p.m. -7:00 p.m. • Preparatory Ballet (8-11 y/o)*
---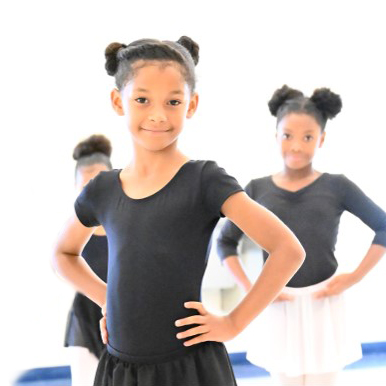 GERNON BROWN REC CENTER
1001 Harrison Avenue
New Orleans, LA 70124 MAP
January 17 – May 2, 2023: Spring semester classes & activities
CLASS SCHEDULE:
Mondays
4:40 p.m. – 5:40 p.m. • Preparatory Modern Dance (6-7 y/o)
5:40 p.m. – 6:40 p.m. • Preparatory Modern Dance (8-11 y/o)
Tuesdays & Thursdays
5:00 p.m. – 6:00 p.m. • Preparatory Ballet (6-7 y/o)* – FULL
6:00 p.m. – 7:00 p.m. • Preparatory Ballet (8-11 y/o)* – FULL
---
MORRIS F.X. JEFF, SR. REC CENTER
2529 General Meyer Avenue
New Orleans, LA 70114 MAP
January 17 – May 3, 2023: Spring semester classes & activities
CLASS SCHEDULE:
Tuesdays & Thursdays
5:30 p.m. – 6:30 p.m. • Preparatory Ballet (6-7 y/o)*
6:30 p.m. – 7:30 p.m. • Preparatory Ballet (8-11 y/o)*
---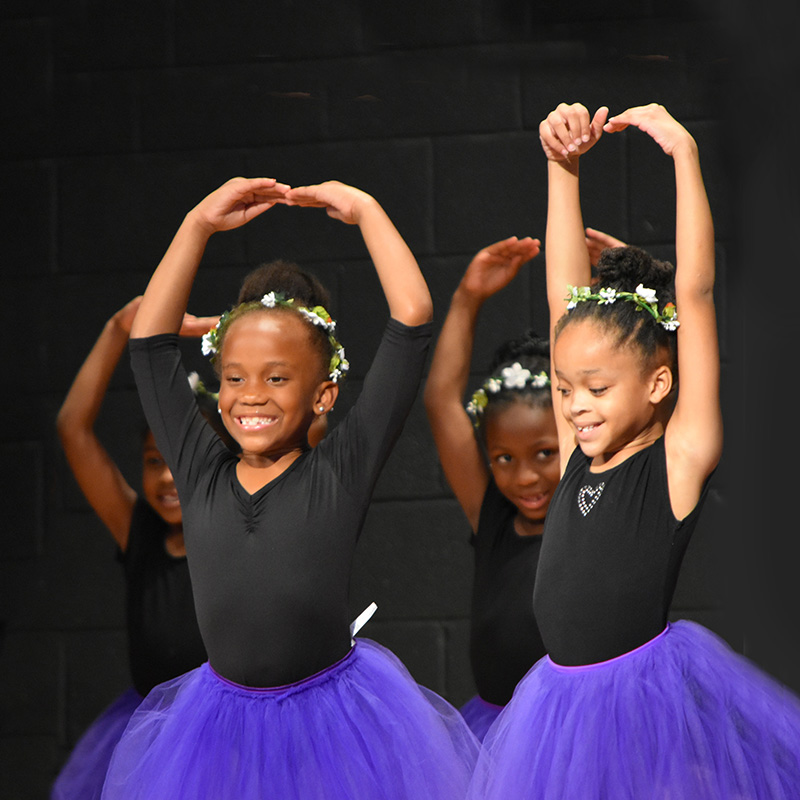 JOE W. BROWN REC CENTER
5601 Read Boulevard
New Orleans, LA 70127 MAP
January 18 – May 3, 2023: Spring semester classes & activities
CLASS SCHEDULE:
Mondays & Wednesdays
5:45 p.m. – 6:45 p.m. • Preparatory Ballet (6-9 y/o)*
6:45 p.m. – 7:45 p.m. • Preparatory & Teen Combo Ballet, Jazz & Modern (10-18 y/o)*
---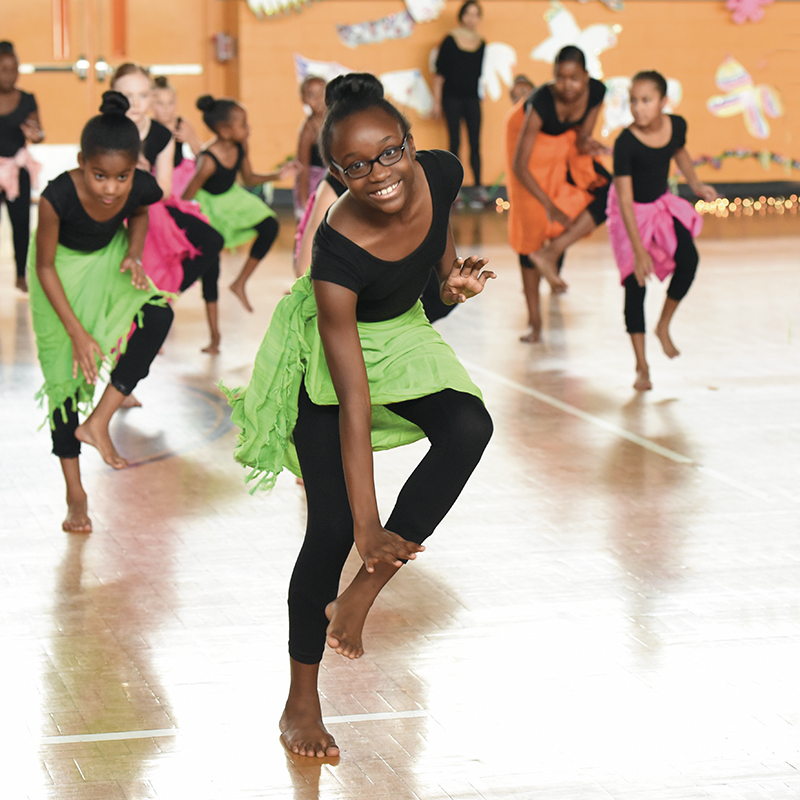 ST. BERNARD REC CENTER
1500 Lafreniere Street
New Orleans, LA 70122 MAP
January 17 – May 2, 2023: Spring semester classes & activities
CLASS SCHEDULE:
Tuesdays & Thursdays
5:15 p.m. – 6:15 p.m. Preparatory Ballet (6-9 y/o)*
Wednesdays
4:45 p.m. – 5:45 p.m. • Preparatory & Teen West African Dance (6-18 y/o)
---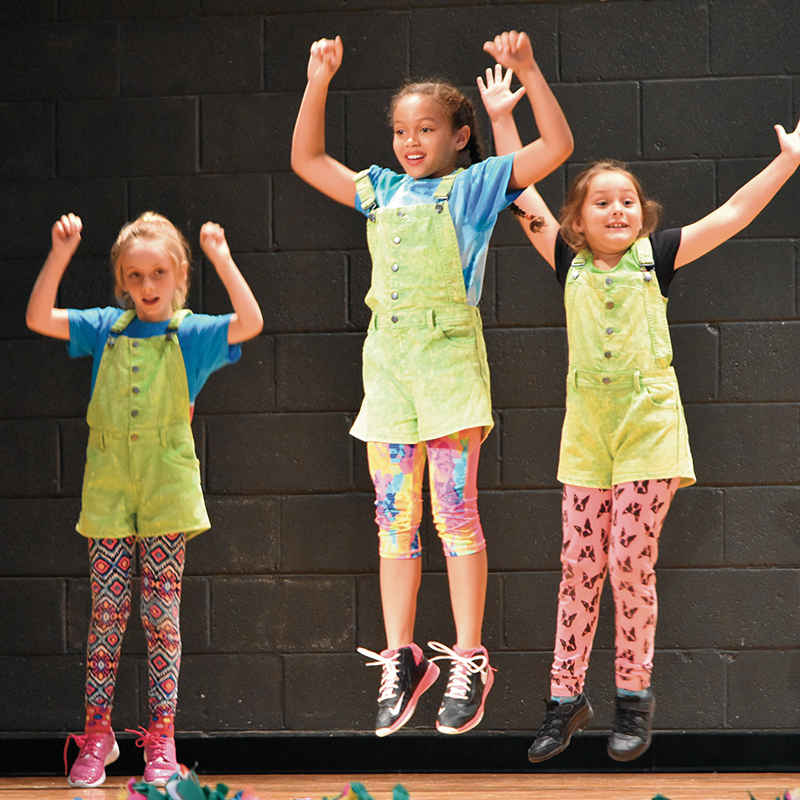 TREMÉ RECREATION COMMUNITY CENTER
900 N. Villere Street
New Orleans, LA 70116 MAP
January 17 – May 2, 2023: Spring semester classes & activities
CLASS SCHEDULE:
Mondays
5:00 p.m. – 6:00 p.m. • Preparatory Hip Hop (6-8 y/o) – FULL
6:00 p.m. – 7:00 p.m. • Preparatory Hip Hop (9-18 y/o) 
Tuesdays & Thursdays
5:00 p.m. – 6:00 p.m. Preparatory Ballet (6-7 y/o)*
6:00 p.m. – 7:00 p.m. Preparatory Ballet (8-11 y/o)*
7:00 p.m. – 8:00 p.m. Teen Combo – Ballet, Jazz & Modern (12-18 y/o)*
Wednesdays
5:00 p.m. – 6:00 p.m. Preparatory Modern Dance (6-7 y/o)
6:00 p.m. – 7:00 p.m. Preparatory Modern Dance (8-11 y/o)
---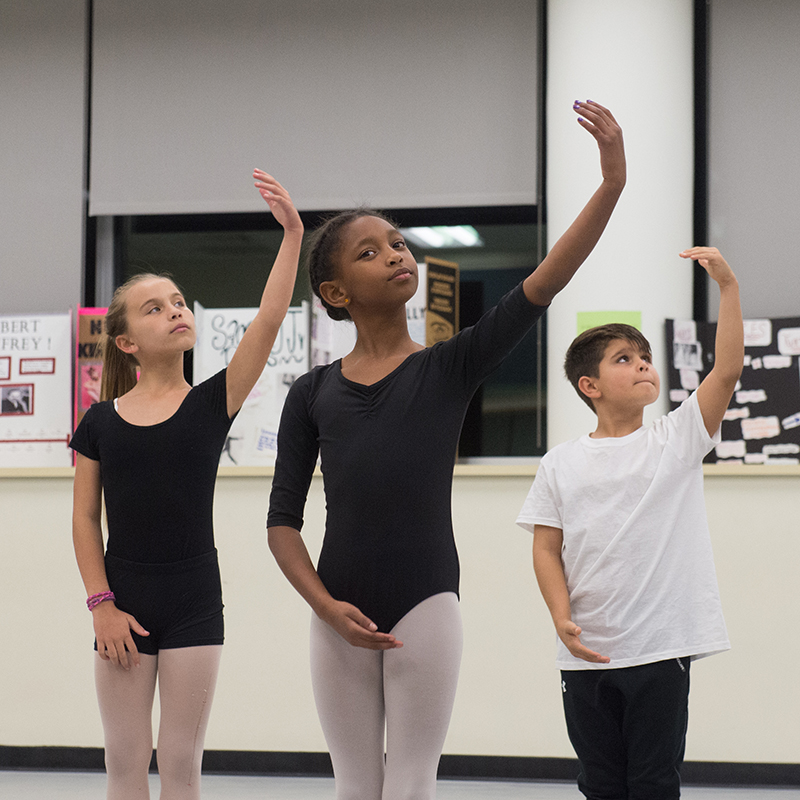 CHALMETTE CULTURAL ARTS CENTER
2600 Palmisano Blvd.
Chalmette, LA 70043 MAP
January 23 – May 17, 2023: Spring semester classes & activities
CLASS SCHEDULE:
Mondays & Wednesdays
5:20 p.m. – 6:20 p.m. • Preparatory Ballet (6-9 y/o)
6:20 p.m. – 7:20 p.m. • Preparatory Ballet (10-18 y/o)
---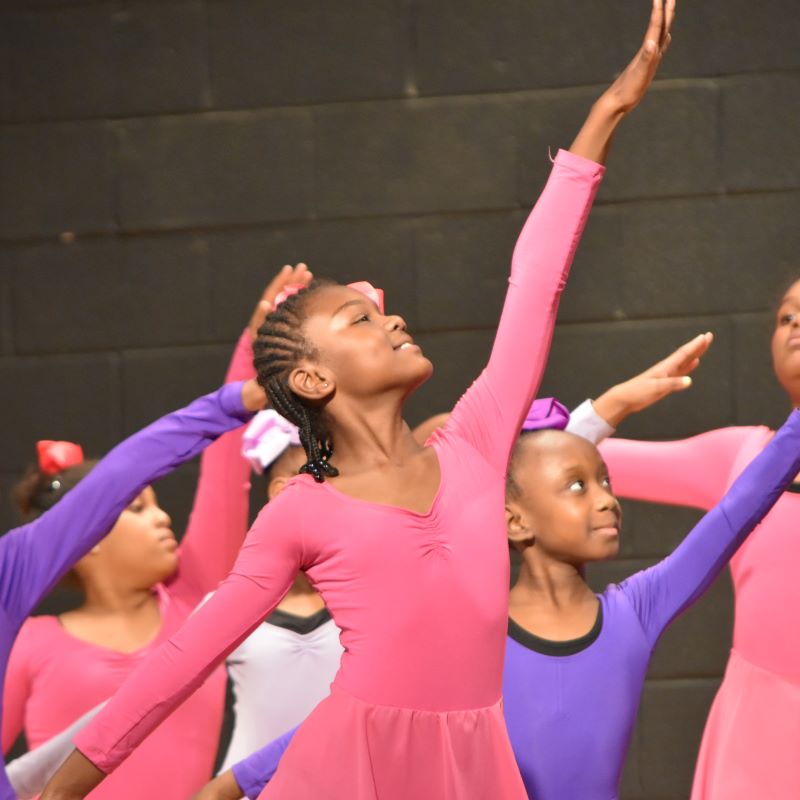 ROSENWALD ANNEX
1140 South Broad Street.
New Orleans, LA 70125 MAP
January 18 – May 3, 2023: Spring semester classes & activities
CLASS SCHEDULE:
Mondays & Wednesdays
5:15 p.m. – 6:15 p.m. • Preparatory Ballet (6-7 y/o)
6:15 p.m. – 7:15 p.m. • Preparatory Ballet (8-11 y/o)
---
Questions
Have questions or need assistance with Preparatory Program classes?
E-mail enrollment@nobadance.com, or call 504.522.0996 x 207
THANK YOU TO OUR GENEROUS SPONSORS