SUBSCRIBER BENEFITS
Subscriptions for the 2021-22 Season are no longer available.
Subscribers enjoy great benefits, including flexibility and convenience, plus the best value on the best seats to NOBA's 2021-22 Mini Series. Subscribers receive priority seating and save 20% off the single ticket price. NOBA's flexible ticket exchange service helps take the risk out of subscribing if your plans change. Simply subscribe and enjoy all of these benefits:
SEASON PACKAGES
Ballet Hispánico, American Ballet Theatre-Don Quixote.
THE BEST SEATS IN THE HOUSE
Subscribers receive priority seating to all performances, and you'll enjoy the same seats throughout the entire season at the Mahalia Jackson Theater.
ADDITIONAL TICKETS TO PERFORMANCES
All subscribers may purchase additional single tickets to performances on the Grand Series and receive a 20% discount off the single ticket price. These tickets will be available for purchase to subscribers before single tickets go on sale to the general public, to be announced soon.
PRE-PAID PARKING
Subscribers have the option to purchase pre-paid, discounted parking at the Theater. The deadline to purchase pre-paid parking is January 14, 2022.
FLEXIBLE TICKET EXCHANGE SERVICE
If your plans change and you can't attend a performance, just exchange your tickets for another performance on the Grand Series 48 hours prior to the original concert. Simply call our Box Office Manager at (504) 522-0996 ext. 201. Exchanges are subject to ticket availability. Some restrictions and fees may apply.
TICKET DONATION
If you are unable to attend a performance, donate your tickets to NOBA and receive a receipt fora tax deduction. Just return your tickets to the Box Office up to 48 hours prior to the performance that you cannot attend.
TICKET INSURANCE
If you should misplace your tickets, we will reprint duplicate tickets for you at no additional charge.
STUDENT DISCOUNTS
Students with valid ID receive an additional discount off the subscription price. Students receive $20 off the Grand Series subscription prices. Students must include a photocopy of a valid ID to receive the discount. Only one discount per ID.
COVID-19 PROCEDURES
NOBA and the Mahalia Jackson Theater will be complying with all city and state health guidelines. Please check the NOBA website prior to attending each performance for updates on COVID-19 attendance-related procedures as they are likely to evolve over time.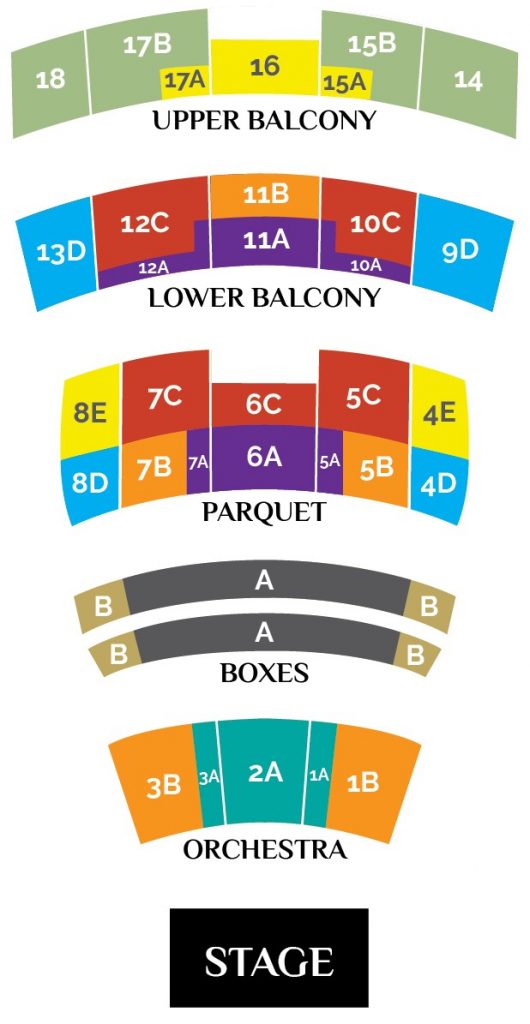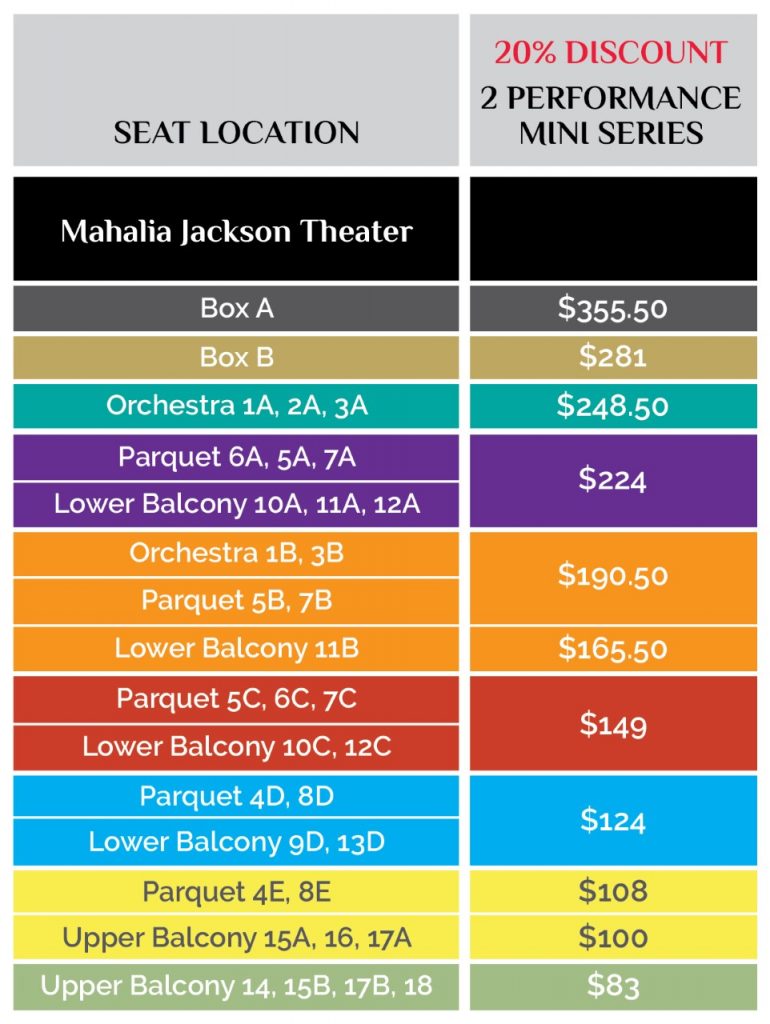 For personalized service:
call (504) 522-0996 ext. 201 to speak directly to the Box Office Manager who is ready to assist you and answer any questions.