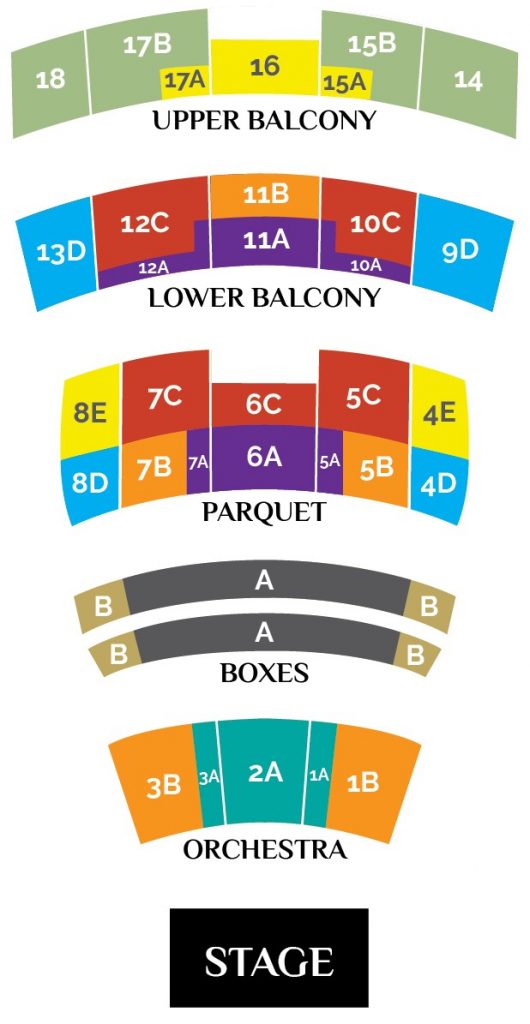 reserve your seats today
Use the seating chart to select your ticket level, then complete the form below to reserve your Grand Series tickets.
For personalized service:
call (504) 522-0996 ext. 201 to speak directly to the Box Office Manager who is ready to assist you and answer any questions.