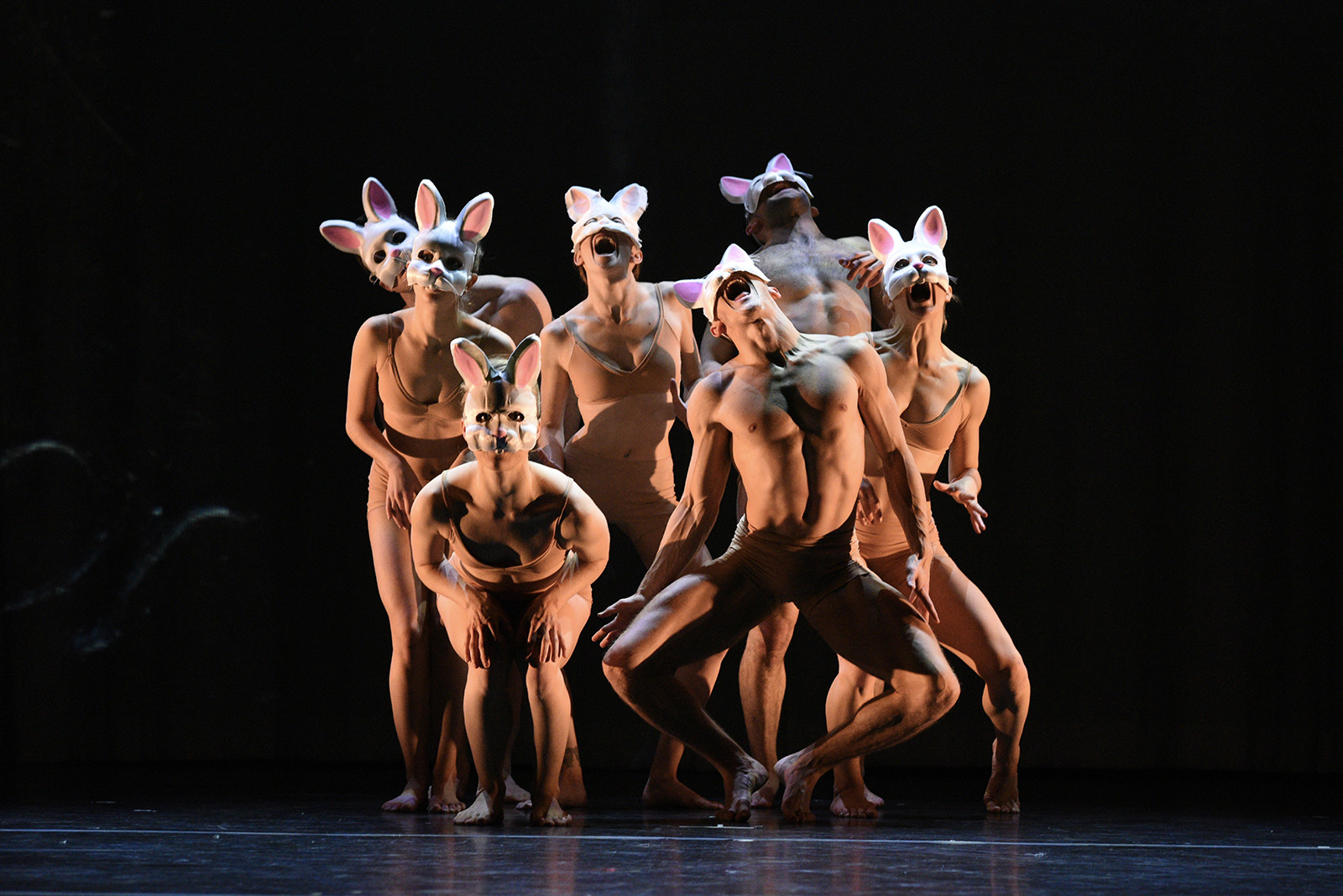 "A triumph of imagination, illusions, and special effects."

-The Wonderful World of Dance
MOMIX in ALICE
SAT | MAR 11, 2023 | 7:30PM
Known internationally for presenting works of exceptional inventiveness and physical beauty, MOMIX is a company of dancer-illusionists under the direction of Moses Pendleton that has been dazzling New Orleans audiences to sell-out crowds since 1993. Travel down the rabbit hole MOMIX-style with Pendleton's newest creation, ALICE, inspired by Lewis Carroll's classic  Alice in Wonderland. As Alice's body grows and shrinks and grows again, Pendleton's dancers extend themselves by means of props, ropes and other dancers. "I don't intend to retell the whole Alice story," Pendleton says, "but to use it as a taking off point for invention." Full of imagery and absurd logic, the ALICE story lets the imagination run and play with the fusion of dancing, lighting, music, costumes and projected imagery; audiences will be taken on a journey that is magical, mysterious, fun, eccentric and much more. A feast of visual splendor and creative movement, ALICE reveals that nothing in MOMIX's world is as it seems.
Tickets
SAT | MAR 11, 2023 | 7:30PM
Mahalia Jackson Theater
New Orleans, Louisiana
Ticketing Notice
Tickets to NOBA performances are sold solely through NOBA at nobadance.com or by phone or through Ticketmaster at ticketmaster.com or any Ticketmaster outlet. Tickets sold on any other website are not guaranteed to be legitimate and will not be honored.
THANK YOU TO OUR GENEROUS SPONSORS