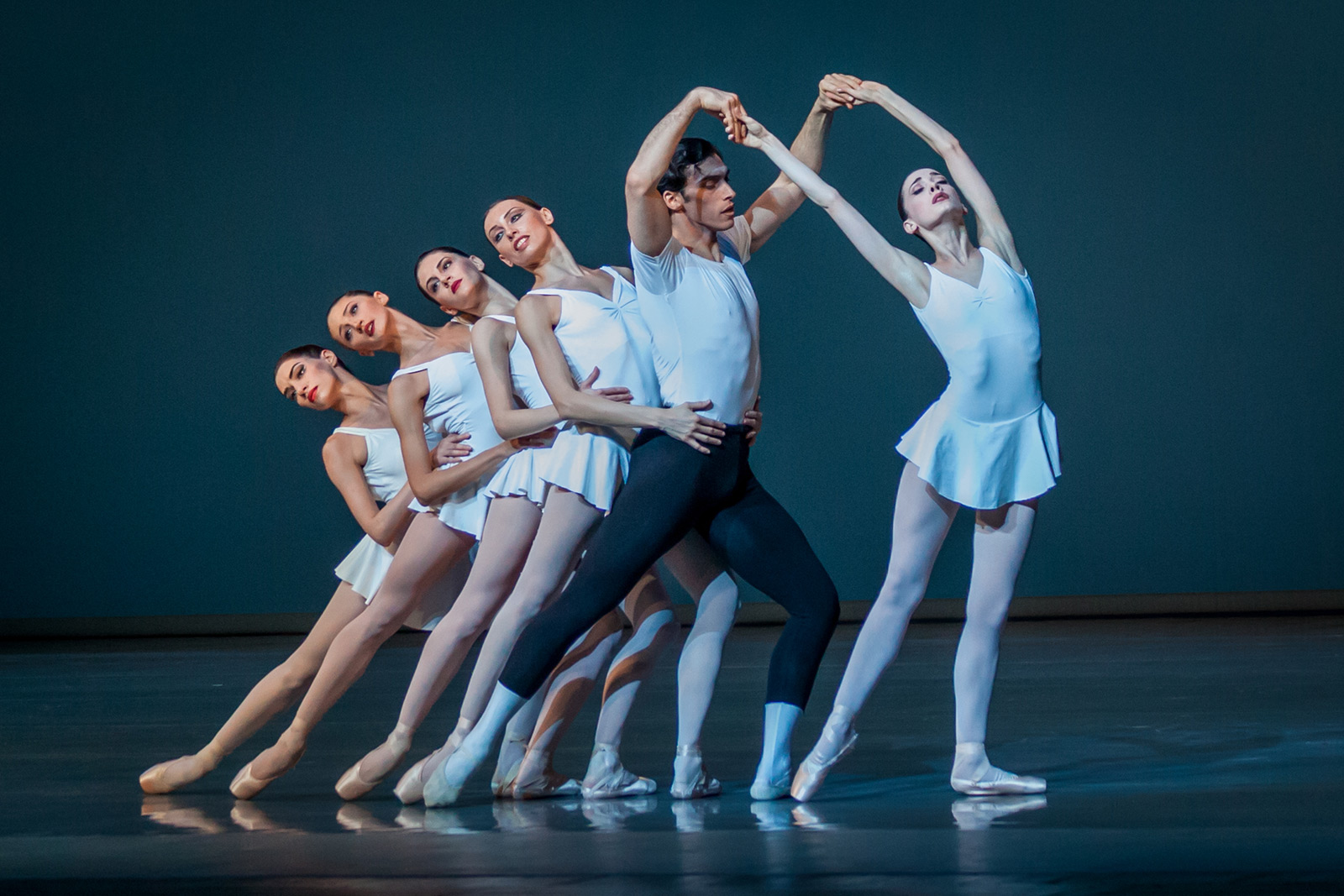 "Remarkable dancers…a ballet company unlike most others."

-The Washington Post
State Ballet of Georgia
SAT | APR 22, 2023 | 7:30PM
Making its New Orleans debut (one of only four cities nationwide), the State Ballet of Georgia, the acclaimed national company of the former Soviet republic, tours internationally yet is not often seen in the United States. Based in the Opera and Ballet State Theatre in the capital city of Tbilisi, this stunning company of "versatile and accomplished" dancers (The New York Times) has soared under the bold artistic direction of world-renowned dancer Nina Ananiashvili (former prima ballerina with Bolshoi Ballet, The Royal Ballet and American Ballet Theatre) who returned home to her native country in 2004 to lead the company. Accompanied by the Louisiana Philharmonic Orchestra (conducted by State Ballet of Georgia Music Conductor Gavriel Heine), this rare evening features two of Georgian-American choreographer George Balanchine's greatest masterpieces, Serenade and Concerto Barocco. Using traditional Georgian music, the rousing finale, Sagalobeli, is a work created for the company by Yuri Possokhov, the Ukraine-born dancer and international choreographer. "The sheer polish of the men is striking" (The New York Times).
Tickets
SAT | APR 22, 2023 | 7:30PM
Mahalia Jackson Theater
New Orleans, Louisiana
Ticketing Notice
Tickets to NOBA performances are sold solely through NOBA at nobadance.com or by phone or through Ticketmaster at ticketmaster.com or any Ticketmaster outlet. Tickets sold on any other website are not guaranteed to be legitimate and will not be honored.
THANK YOU TO OUR GENEROUS SPONSORS